Shannon Love Professional Auto Consultant


About Toyota
Toyota's history
Introduction
Toyota Motor Corporation (TMC) is a top ten Fortune Global 500
¹
enterprise, and ranks am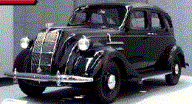 ong the world's leading global corporations. Toyota is one of the world's largest automobile manufacturers, selling 6.7 million models annually
²
on all five continents. Toyota is proud to be one of the most admired carmakers of all time
³
; an achievement the company believes stems from a dedication toward satisfying
its customers. Like many enterprises that have made their mark in history, Toyota has been shaped by a unique set of values and principles that have their roots in the company's
formative years in Japan.
The Toyota story begins in the late 19th century, when Sakichi Toyoda invented Japan's first power loom, which was to revolutionize the country's textile industry. In January 1918, Sakichi founded the Toyoda Spinning and Weaving Company, and with the help of his son, Kiichiro Toyoda, he fulfilled his lifelong dream of building an automatic loom in 1924.
Two years later, he established Toyoda Automatic Loom Works.
Like his father, Kiichiro was an innovator, and during his visits to Europe and the U.S. in the 1920s he became deeply interested in the nascent automotive industry.

Making the most of the £100,000 that Sakichi Toyoda received for selling the patent rights of his automatic loom, Kiichiro laid the foundations of Toyota Motor Corporation (TMC), which was established in 1937. From looms to cars, the Toyota experience has been a constant story of extending the frontiers of manufacturing.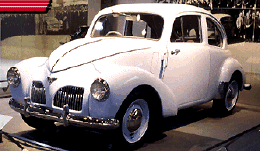 1.

As published in the July 2003 edition of Fortune magazine.
2.

Including Hino and Daihatsu brands.
3.

As published in the February 2003 edition of Fortune magazine.

| | |
| --- | --- |
| | |
© Copyright -- 2005 Shannon Love

Shannon Love Professional Auto Consultant -- Call (206) 251-6428

e-mail -- Sales@ShannonLove.com