We had a great run and it's over, or is it just the beginning?
By Shannon Love
We all had hig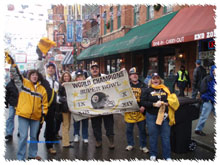 h hopes and expectations from our team to finish strong and bring home the trophy. We all visualized this day and expected nothing less, every one concerned that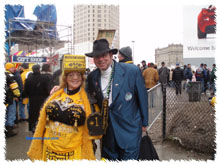 bleed blue and green had no doubts of the positive outcome to be bestowed upon us that super bowl Sunday.
Were we over confident as fans and players? Perhaps we were. Did we all do as much as we could do to insure victory? Perhaps not.
Our players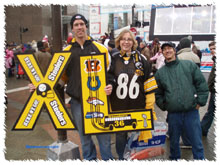 looked beat in the 2nd half, tired with their hands on their knees, looking dejected sitting on the bench, shoulders slouched over, heads held low – they looked beaten down with no where to look for help. Yes they looked shocked, and with good reason. But the clock is winding down just the same and business needs to be tended to, and we did not take care of business. In the past the Seahawks would take care of bad breaks, Sunday we did not. We lost that game, and that is the cold hearted truth despite the suspect calls.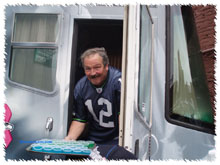 I have no doubt we win this game if Jackson dose not get the push off pen

alty just before the half, that call alone gave confidence to the Steelers players and the fans in the stands – it gave them hope when there was none.

In the first half, the 12th Man, (20%) was as loud as the Steelers fans, (80%). I was proud and surprised by that feat. In the first half of the game, the Steelers fans were silent and completely taken out of the game by the Seahawks smothering defense, until that suspect penalty call just before the half, the turning point of the game. But this we know and it i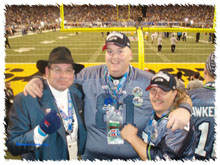 s past tense now, we move on.
Steelers fans were nervous, and don't let any of them tell you otherwise. Why do you think so many of them showed up? They, the Steelers fans issued the 12th Man a warning, "Be afraid 12th Man" that was their anthem, to intimidate the 12th Man before we arrived and to stop us from arriving. All the NFL Nation heard for two weeks was, the mighty 12th Man wins games, best fans in the NFL and so on. The Steelers fans showe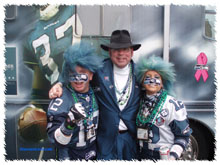 d up in force with this in the back of their minds, the 12th Man was coming, or were we? We raised the bar, but never bothered to show up. Every where I walked, "where are all of you", "what's with the poor showing", "so, this is what the 12th Man is all about. Where were my Brothers and Sisters?
Did this make any difference? When San Francisco played Cincinnati , it was all Cincinnati fans in the stands, and the 49ers won that game, it can be done. But in a close game, it does make a difference, it's about emotions and your believeth system.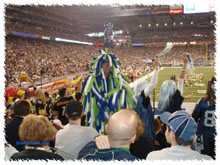 The Steelers have been around for 44 more years then the Seahawks and now have five rings. What is different? This is where we need to grow if we want to become a championship franchise. We have mastered the home field advantage and now we need to learn to travel. Stuck up in the North West, farther to travel you say, yes that would all be true. We are 30 years old now, we will broaden our fan base, we already have. We will start new traditions, we already have. Some of you will say, I can't affo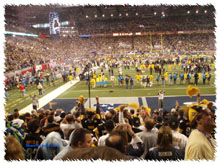 rd to travel, and that is OK, some one else will fill the void, we will all do what we can at some level, but we will do it, we will grow into a championship caliber franchise.

I hope all of us remember this feeling of the Super Bowl loss, we will use it as motivation for the following years to come, were not done here, this is only the beginning.

All photos taken by Shannon Love on 02-05-2006 -- copyright © 2008